CNC Machining - Wood Canada
exceptional quality
& craftsmanship
CNC Concepts' primary goal is to provide top-quality parts uniquely designed and produced in the finest European tradition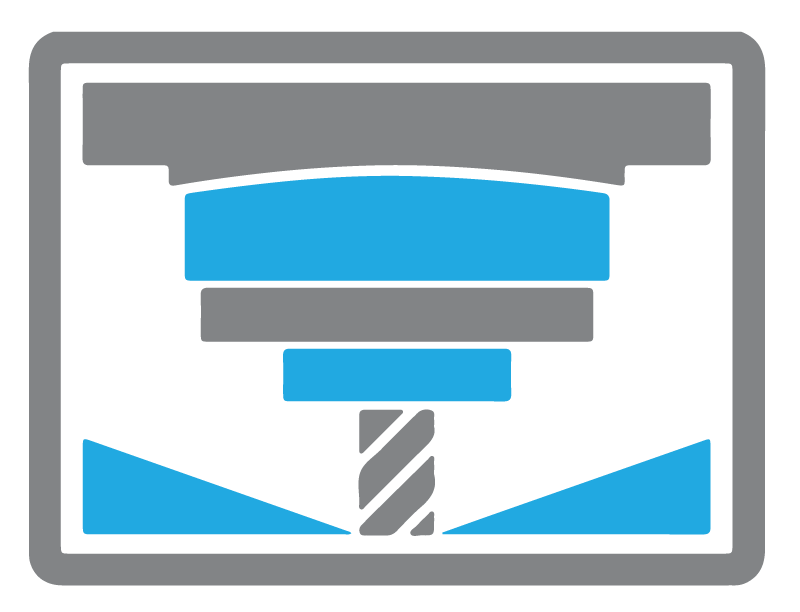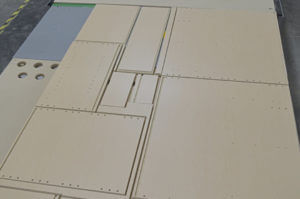 CABINET PARTS
Our expert staff will create a custom cabinet that suits your style, budget, and design preference.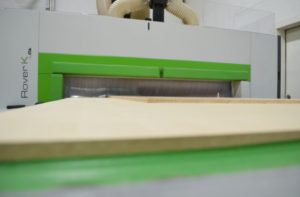 CLOSET PARTS
We can do it for any type of closet for any space, whether it's a luxury apartment or a small office.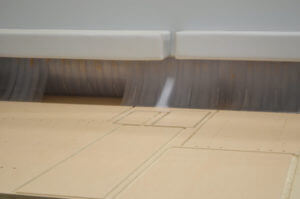 CUSTOM PARTS
With 3D modelling and computer programming, products can be made using custom-made parts.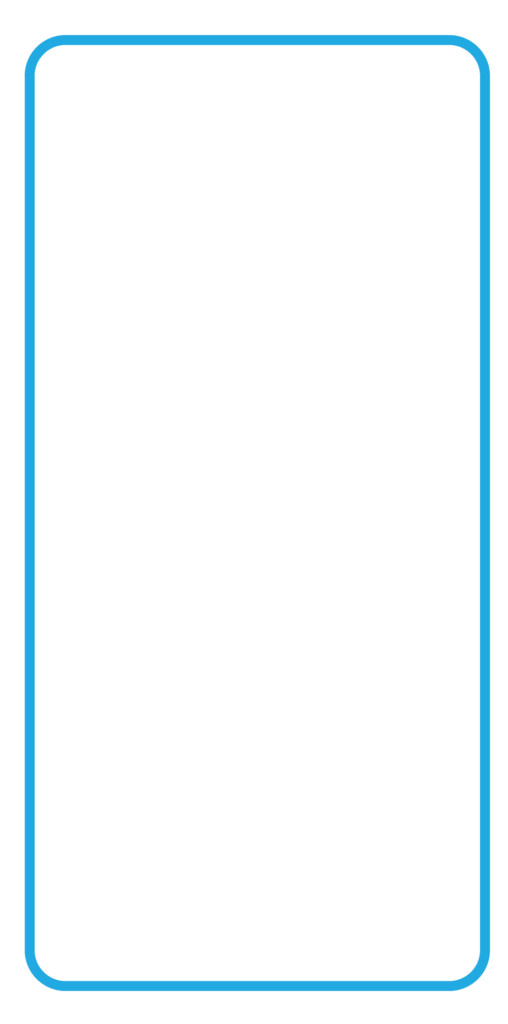 CNC Concepts Kelowna prides themselves on the quality of their parts and products and the ability to deliver promptly. Our clients are continually impressed with the number of hardware options and our delivery services. Our staff, from programmers to operators, highly value honesty and transparency with our clients. You will always be kept in the loop and have your expectations exceeded.
Magnus is the owner and founder of CNC Concepts Kelowna. He feels dedicated to giving his clients the best products and parts possible. With his many years of experience, Magnus can take your idea and make it a reality with a unique design, consistent quality, and superior craftsmanship.
"I really enjoy the amount of customization that can be accomplished on CNC machines." - Magnus
Magnus felt drawn to a specialization in CNC Machinery with his years of experience, training, and thorough enjoyment of the creative freedom it gives him and his clients. Magnus's primary focus is providing businesses in the Okanagan and Vancouver with exceptional CNC parts and products.
"I wanted to share my recent experience with CNC Concepts. I contacted them for a set of room divider panels, which I unfortunately had to cancel due to material limitations (I ended up needing metal instead of wood). During the planning phase, everyone I dealt with was professional and friendly, and getting a hold of them was always easy and fast. They did their best to meet the needs of the project, and when I had to cancel, I was not pressured or made to feel guilty. They were just as respectful and communicative as from the start. Based on this level of customer service, I would absolutely use their services and refer anyone else to them. Such a high level of business integrity is rare these days."
CNC Machining – Wood
CNC Concepts Kelowna offers top-quality parts for custom cabinetry. Our custom cabinet and closet pieces come together with the help of CNC machining of wood. Our goal is to give you top-quality parts that are designed with integrity and produced to perfection.
Customized cabinets are only as good as the materials used, so we plan and cut each project individually. We can bring your concept to life with custom parts designed to fit your unique design. We offer cabinet parts, kitchen components, closet parts, storage solutions, and custom parts, all with the help of advanced CNC machining.
Here's an inside look at how our team of highly trained professionals offer one-of-a-kind products with superior craftsmanship.
What is CNC Machining?

Computer Numerical Control (CNC) machining gives cabinetmakers a new way to design and build custom cabinets, counters, closets, doors, shelves, and draws. Magnus, the founder and owner of CNC Concepts Kelowna, has over 20 years of experience using CNC machinery. Along with our team of skilled staff, we create truly one-of-a-kind pieces with CNC machinery.

Any custom build relies on extreme precision during both the design and building process. Every cut must be precise to achieve the perfect finish. CNC machining allows us to incorporate incredible precision with our unique designs. This ensures that your vision comes to life, and you deliver a unique and beautiful kitchen.
What is CNC Machinery?

CNC machines are computer-controlled tools that perform precise cuts. Rather than cutting each piece by hand, we can preprogram each cut to get accurate and precise parts every time. Once we program the cut, the machinery takes over, executing the cut on its own.

Computer Numerical Control machinery allows greater customization and precision than manual cutting machines. CNC machinery can also cut intricate designs or custom pieces with greater accuracy than manual machines. CNC machines can also save previous designs, so we can cut identical pieces for future projects.
How Does It Work?

CNC machining relies on sophisticated computer software that automates the cutting process. A microcomputer is embedded in our cutting machines, allowing us to control these tools using computer software.

The CNC computer program contains detailed information about each part of the machine, so we can control the feed rate, positioning of the material, and the speed of each cut. Our skilled technologists spend some time programming the machinery, calculating each cut, and programming exactly how the machine will cut the next piece to match the detailed specifications.

Once we're satisfied with the setup, it's time to cut! The computer software takes over, guiding the CNC machine through each movement. After each piece is cut, we re-check each piece to ensure that is perfectly matches the design. Routers, mills, lathes, and grinders are just some of the tools that can be operated with CNC machining technology.
What Are the Main Types of CNC Machines?

There are several types of CNC machines uses for woodworking, countertop cutting, and precision carving or etching. These are three machines we use at CNC Concepts Kelowna.

CNC Router

We use a CNC router for many of our custom orders. This machine easily cuts any wood, including hard woods, soft woods, and chipboard. Our CNC router is mounted on a large stationary table, giving us lots of space to make sure each piece gets cut perfectly. This CNC machine works quickly, so you won't have to wait for weeks for your pieces.

CNC Milling Machine

CNC milling machines also cut wood, and they have stronger blades. Mills can cut tough materials such as hard wood or thicker cuts for custom designs. CNC milling machines cut slower than routers, but they also deliver clean, precise cuts. These machines can also cut 2D and 3D patterns and designs. They have more moving parts that let us select cutting angles and depth for even more customization.

CNC Lathes

Lathes have a place in every woodworking shop. These machines can shape each piece, leaving smooth, clean edges. Routers and mills have moving blades, but lathes use stationary blades to shape wood.

After mounting a piece of wood on the lathe, our technologists program the CNC machinery to rotate the wood around the blade. The wood moves around the blade to cut the edges of the piece. This machine removes unwanted parts from around the edges of a cabinet door, closet shelf, or other pieces of wood, making sure that each edge is perfectly cut and smooth to the touch.
What Are the Benefits of Using CNC Machining?

CNC machining provides extremely accurate cuts. A skilled technologist can use CNC machining to cut complex pieces with precision, flexibility, and speed. Custom builds are delivered faster without sacrificing quality, so you can get all your materials on time and finish your build on schedule. CNC machining can cut intricate designs more precisely than the most skilled craftsman, delivering perfect cuts every time.

CNC machining can also provide contouring and 3D cutting. Some of our most detailed work is all thanks to designs that started in our CNC software. It's part of why we offer unparalleled builds of the highest quality.
Who Uses CNC Machining?

CNC machinery is useful across a number of industries. CNC machines can cut almost any material with ease and precision. CNC software also saves instructions, so the machines can quickly produce hundreds of identical, custom-made parts.

Industries that use CNC machining include automotive and aerospace manufacturing, marine industries, medical machine manufacturing, transportation, engineering prototyping, product development, and electronics.

Woodworkers and builders also use CNC machining. These tools offer precise cuts, 3D carving capabilities, and unique pieces for custom builds. We use CNC machining to shape your materials for your next custom build.
Using CNC Machining to Make Cabinets and Closets

Cabinets and closets are only as good as their craftsmanship. Each joint needs to be cut with accuracy and precision to create quality kitchen cabinets and closets. It's the little details that make all the difference. From rabbets, dados, and grooves, we achieve the highest level of accuracy in every part, so your build will come together easily. CNC technology helps us turn your vision into a reality, offering seamless joints, detailed features, and beautiful finishing.
How Are CNC Machines Different from NC machines?

You may have heard of a Numeric Control (NC) machine. This machine can also automatically operate tools. But there are a few key differences between NC machines and CNC machines that make us choose CNC machines every time.

Numerical Control Machines

Conventional NC machines are complex machines that can be difficult to operate. They use a series of coded instructions to accomplish each cut. These instructions use numbers, symbols, and letters, to program the machine and initiate cuts. However, the instructions must be manually inserted into the machine using punch cards. It's more time consuming and labor intensive since every cut has to be manually entered using a punch card. There is also no way to save the instructions, so each piece must be reprogramed even if you need multiple identical cuts.

Computer Numerical Control Machines

CNC machines, on the other hand, are fully controlled by a computer. There's no need to encode cutting instructions, or manually feed these instructions into the cutting machine. Instead, a skilled technologist can program each cut from the computer and send the instructions to the tools with just a click of a button.

CNC machines make more complex cuts with greater precision. Detailed instructions improve accuracy, and the CNC software stores information about each cut. Our skilled staff can request the same cut again, without needing to reprogram each detail of the cut. We can easily recut a piece with precision or make slight changes if you need a piece modified.
CNC Concepts Kelowna Brings You Custom Cabinetry
CNC machinery needs skilled staff to operate the programs and design each piece. Our staff has years of training and experience using CNC machinery. Magnus, the founder of CNC Concepts Kelowna, specializes in CNC Machinery. His expertise has made CNC Concepts Kelowna an exceptional company offering the best in custom parts and cabinetry.
Our skilled technologists design custom parts with care, so you'll be completely satisfied with the materials for your next custom build. We'll also work with you to create a design that suits your budget and matches the style and design aesthetic of the home.
Let Your Creativity Run Wild
Magnus has years of experience when it comes to custom builds. Designing custom pieces is a chance to be creative and push the limits on what's possible. "I really enjoy the amount of customization that can be accomplished on CNC machines," explains Magnus. In fact, he credits CNC Machinery with helping him achieve his vision when he works on custom projects with clients.
Are you designing a kitchen install or a closet remodel? If you have a unique concept, we'll help you turn your dream into a reality. Our CNC machinery helps us deliver parts promptly so you can finish your build ahead of schedule, and we guarantee exceptional quality in every part we build.